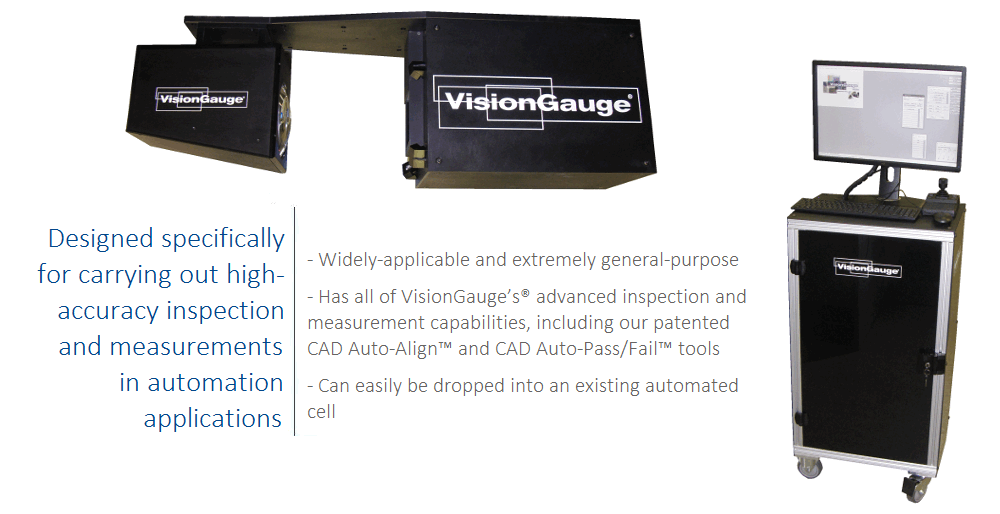 VisionGauge® Standalone Inspection & Measurement System High-Accuracy Inspection and Measurement System
The VisionGauge® Standalone Inspection & Measurement System is the perfect drop-in solution for automated cells and automation applications requiring high-accuracy inspection.


Is a VisionGauge® system designed specifically for automation applications
Is a very widely-applicable and extremely general-purpose system
Has all of VisionGauge's® advanced inspection and measurement capabilities, including our patented CAD Auto-Align™ and CAD Auto-Pass/Fail™ tools, and our patent-pending Tooth Checker™ tool.
Can easily be dropped into an existing automated cell
Has a very high-resolution optical system, with a large depth-of-field and a long working distance
Includes 3 different types of LED illumination:

Transmitted back illumination
Reflected off-axis illumination
Reflected coaxial illumination

Produces very crisp & clear, high-contrast, high-resolution images
Is easy to interface with a robot or other part-positioning equipment
Includes extensive communication capabilities (e.g. TCP/IP over Ethernet, digital I/Os, etc…) for full 2-way handshaking (with a robot or cell controller, for example)
Is available in both 10X and 20X magnifications
Is perfect for carrying out very high-accuracy inspections & measurements
Includes extensive data collection, statistics, charting, data manipulation & exchange capabilities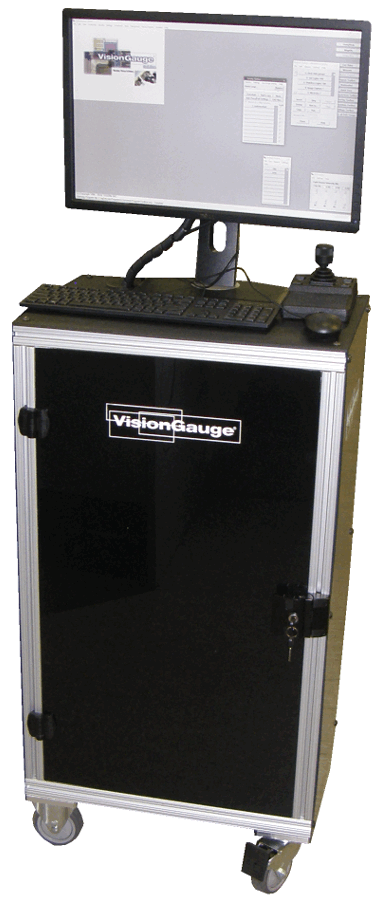 Technical Specifications may be found in the downloadable data sheet.
VisionGauge® Standalone Inspection and Measurement Systems - 5-axis Inspection and Measurement Systems