Non-contact Metrology and Optical Measuring Systems
Our Vision Measurement Systems
In addition to the VisionGauge Digital Optical Comparator, VISIONx, Inc. has worked with companies across various industries to create other non-contact metrology, visual inspection, and optical measuring systems. These vision measurement systems may include specialized configurations to meet specific requirements and solve challenging applications. Large-travel motorized systems for heavy parts, manual stages, multi-camera systems, turnkey systems, and more are available to meet our clients' inspection and measurement requirements.
VisionGauge® Software Packages
All VISIONx, Inc. systems come complete with the VisionGauge® or VisionGauge® OnLine software packages. These software are easy-to-use for operators and can be completely automated by running pre-programmed routines for particular parts. The software contains dozens of powerful tools and features required in optical measuring systems such as:
Simple or complex measurements
Image processing
Motorized stage control
Illumination control
Sub-pixel edge detection
Blob analysis (Counting and Sizing)
Pattern matching and registration
Color analysis
Optical character recognition and optical character verification (OCR/OCV)
Image overlays and comparison to tolerances
Reporting and DDE transfer of results
Support for digital I/O's
Many other features available!
Systems To Solve Your Applications
Below are some of the categories of systems we have provided to customers since our beginnings across a wide variety of industries requiring non-contact metrology, inspection, and optical measurement systems. These systems are still supported today and are still in use to solve their original applications - even tackling new applications. Read more about the various machine vision applications our systems have been solving.
More information about our fleet of VisionGauge® Digital Optical Comparators can be found on the main section of our site. You can learn about how VisionGauge® Digital Optical Comparators compare to traditional optical comparators and profile projectors in our article "What is an Optical Comparator ".
Optical Character Recognition & Verification Systems (OCR / OCV Systems)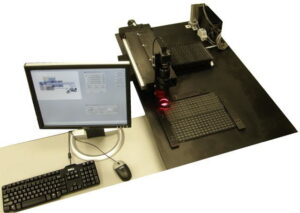 High-Accuracy, High-Speed Automated Optical Inspection Systems (AOI Systems)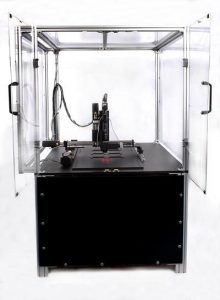 High-Accuracy AOI Systems (Automated Optical Inspection Systems)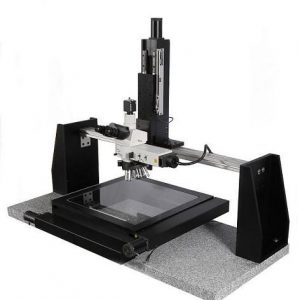 VisionGauge® High-Accuracy AOI Systems are fully-automated, full-color 3D imaging and inspection systems capable of high-accuracy measurements with customizable optics and stage configurations.
Cartesian Measurement and Vision Inspection Systems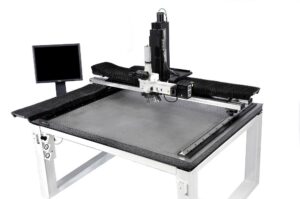 High-Accuracy Field-Of-View Inspection & Measurement Systems
High Accuracy VisionGauge® 3D Measurement Systems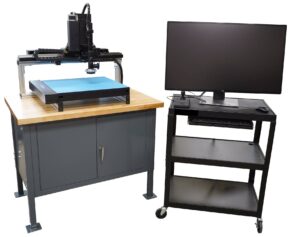 Multi-Camera / Multi-View Vision Systems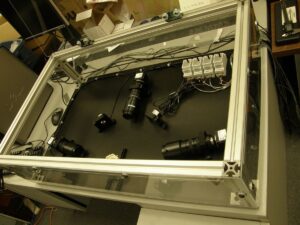 High-Resolution, Field-of-View Inspection and Measurement Systems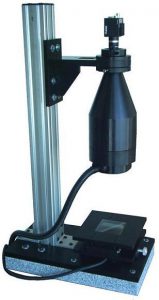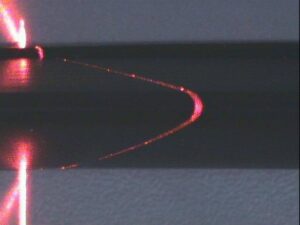 High-Accuracy Automated Cable Cross-Section Measurement Systems for the Cable & Wire Industry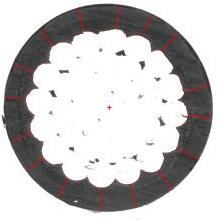 Portable / Remote Visual Inspection Systems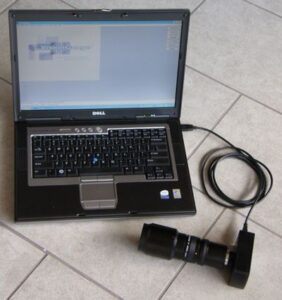 VisionGauge® / Smart Camera System bundles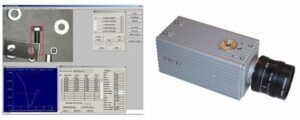 VisionGauge® Smart Camera Bundles are complete, all-in-one solutions for both imaging and machine vision applications perfectly suited to a wide range of quality control and inspection applications.
Machine Vision Products Application Bulletins: