Wire/Cable Cross-Section, Connectors, and Wire Bond Inspection Applications
High-Resolution Cable Cross-Section Inspection and Measurement
VisionGauge® high-resolution cable cross-section inspection and measurement systems are designed to carry out high-accuracy automatic measurements of multi-strand cables. Measurements include: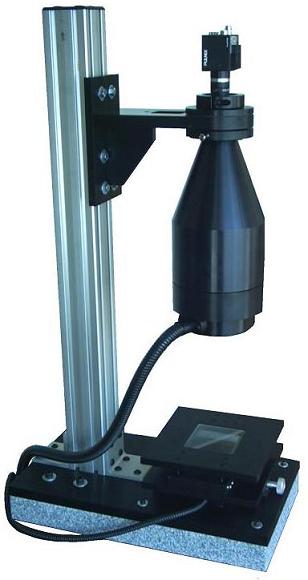 Insulator thickness over every outer strand
Minimum insulator thickness
Cable outer diameter
Inner diameter (i.e. best fit through the point of minimum insulator thickness on each outer strand)
ID / OD concentricity
Insulator area
All of these results are obtained within seconds by pressing a single button. Furthermore, the measurements are completely operator independent.
These cable measurement systems can accommodate cables with any number of strands. These systems also include X-Y-Theta positioning mechanisms for quick & easy part alignment.
The VisionGauge® software that runs these systems has a simple and intuitive interface. You can use it to quickly and easily compute statistics, plot graphs and charts, and send measurement data to other software and database applications across your network. All of the measurement tools and functionality of the Standard Edition of the VisionGauge® software package are supported.
These cable and wire measurement systems are very rugged and well designed. They can be used on either the production floor or in the quality-control area and they require virtually no maintenance. They use specialized long-working-distance telecentric optics to produce very crisp & clear high-resolution imagery with extremely low distortion.
Standard configurations can accommodate cables and wires up 1.7" in diameter and produce measurements with a resolution of 0.0001" (i.e. 2.5 um). Non-standard configurations are also available.
Insulator Thickness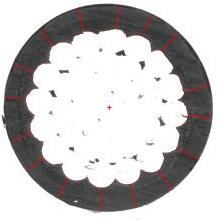 ID, OD, Concentricity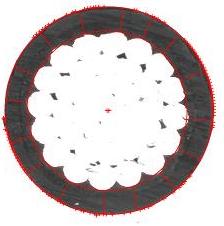 Insulator Area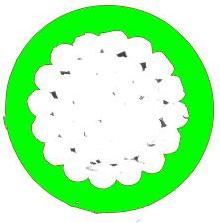 Wire Bond Measurement and Inspection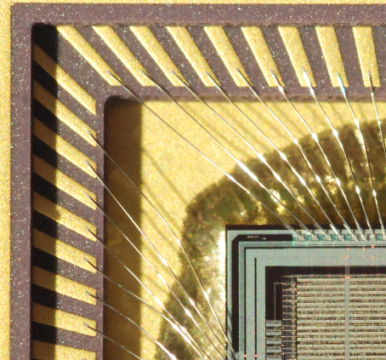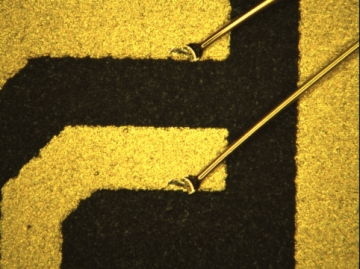 Wire bonding is the most common method used for interconnection inside many integrated circuits and microchips. It is a delicate process that requires high accuracy. VisionGauge® Online Automated Optical Inspection Systems (AOI Systems) can reliably verify bond and wire presence in integrated circuit board wire bonding applications, inspect wire bond connections, and perform high-accuracy measurements on them.
Our AOI systems can be configured with auto-focus and high magnification optics, and they reliably provide measurements in micron range, making it a perfect system for microchip inspection or wire bond inspection. Additionally, our systems are fully capable of producing repeatable motions in three dimensions which allows you to measure objects that extend outside of the camera's Field-of-View and position your parts accurately. VisionGauge® Online contains a versatile toolset for measuring loop height, wire length, and many other features.
These inspection systems are fully programmable with the aid of our easy-to-use VisionGauge® Online machine vision software. There are numerous features in the software to enhance and automate your inspection, and with our custom inspection systems you can be sure our product will work for your applications.
These highly customizable systems that can learn how to perform an inspection for you, control input and output signals, and create user-defined reports, the VisionGauge® Online Automated Optical Inspection Systems (AOI Systems) are an ideal solution for wire bond inspection and measurement.
Machine Vision Products Application Bulletins: