VisionGauge® Visual Inspection and Machine Vision Applications
Aerospace:
Defect detection in gas turbines
Automotive:
Trim measurement
Engine block inspection
Biology:
Education:
Distance learning & real-time image transmission
Electronics and microelectronics:
Solder height measurement
Energy:
Fuel cell component measurement
Glass:
Glass cross section inspection (Straiegram)
Grains:
Industrial Gases:
Purity verification
Contamination detection
Particle detection
Medical Device:
Drug coated stent inspection
Guide wire measurement
Optical Character Recognition and Verification for traceability
Catheter inspection
X-Ray detector inspection
Dental drill inspection and measurement
Verification of medical electronics
Micro Electro Mechanical Systems (MEMS):
Microscopy, Biology and Image Analysis:
Particle counting and sizing
Neurological imaging
Military and Defense:
Military electronics: MIL spec-compliant inspection
Hologram inspection
Projectile inspection and measurement
Measurement of X-Ray films
Heart valve commissure tip tracking
Automotive testing - crash and impact analysis
Nuclear:
Fracture detection and measurement in radioactive materials (inside a hot cell)
Optics and Optical Manufacturing:
Orthopaedics:
Packaging:
Print quality verification
Capsule integrity verification
Pharmaceutical:
Precision Mechanical Components and Assemblies:
Assembly verification
Measurement of mechanical component
Printed circuit board:
Line and trace width measurement
Cross-section measurement
Printed circuit board inner layer measurement
Probe cards:
Robots:
Semiconductor:
Semiconductor polishing pad inspection
Hybrid inspection
Semiconductor inspection
Semiconductor line and trace width measurement
Semiconductor feature measurement
Epoxy measurement
Substrate inspection
Sporting Goods:
Automated verification of baseball bat characteristics and dimensions
Tooling:
Measurement of saw blade teeth
Welding:
Wire & Cable:
Connector pin-out verification
Connector measurement
Wire Bonding:
Custom Machine Vision Systems and Imaging Application Development
All of our standard vision systems can be configured with different optics and components to meet various requirements. However, sometimes more customization is required to achieve all of the goals of an inspection system: This type of customization is something we do especially well.
The process of developing custom machine vision systems designed to meet the requirements of a costumer's application usually starts from a blank drawing board. Once the system goals have been identified, a group of our engineers will brainstorm ideas in order to find the most optimal solution to fulfill the customer's needs. If system integration will be required, we may also need to understand the customer's current processes to determine exactly how the system will fit. After a general idea of usage has been defined and some sketches are produced, the next step is to create a 3D physical model of the system for the customer's approval.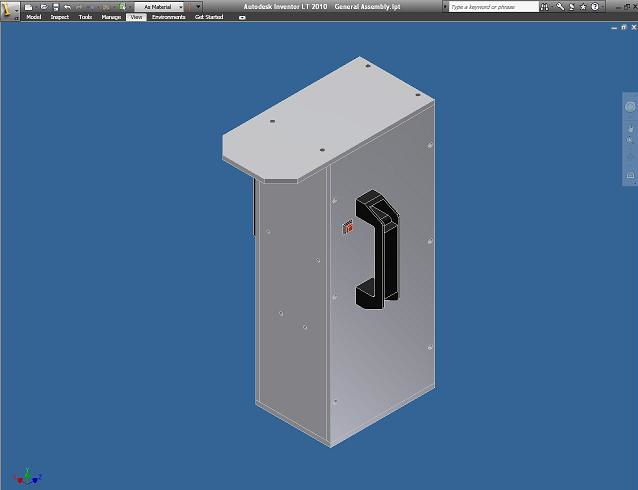 Once the 3D physical model is approved, our machinist uses CAD drawings to create the parts required for assembly in the desired materials. Meanwhile, we will continue to work on any custom enhancements to the software, if any are required. After all parts have been machined the system is assembled in-house and closely compared to the physical model to assure that the model and final product are identical.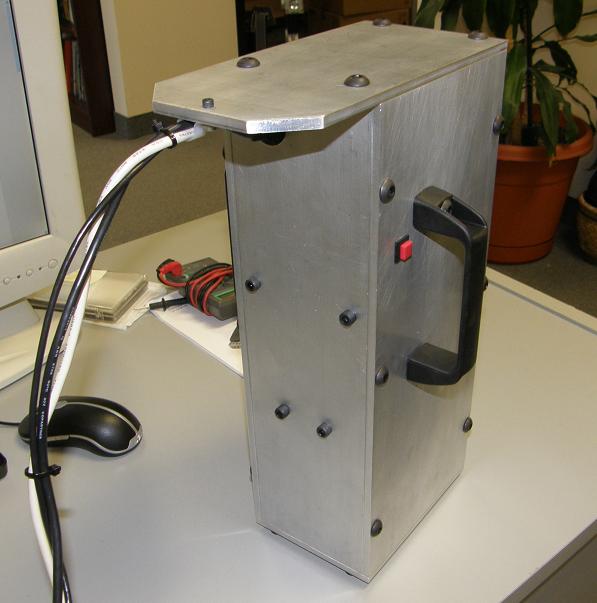 Finally, the system is thoroughly tested to ensure that it effectively solves the initial problem. To help our customers set-up a customized system in their facility and get them "up and running", we typically create step-by-step instructions and sample programs using by our VisionGauge® Online software in conjunction with the system. Of course, technical support is always available for new systems should any questions arise.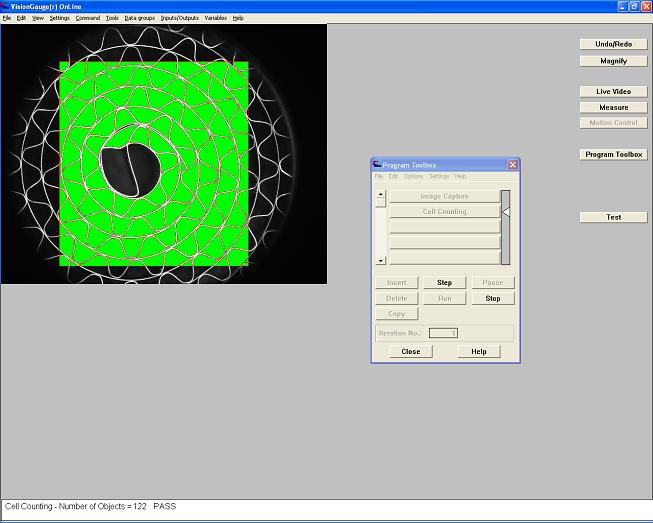 If you have machine vision or imaging applications that you think might require some customizing, please contact us with the details of your project.
Machine Vision Products Application Bulletins: