VisionGauge® Digital Optical Comparators for Verifying Automotive Seals and Trim
VisionGauge® Digital Optical Comparators offer the perfect solution for inspecting and measuring a variety of automotive parts, including flexible extruded seals and trim (e.g. door trim, weather seals, etc…).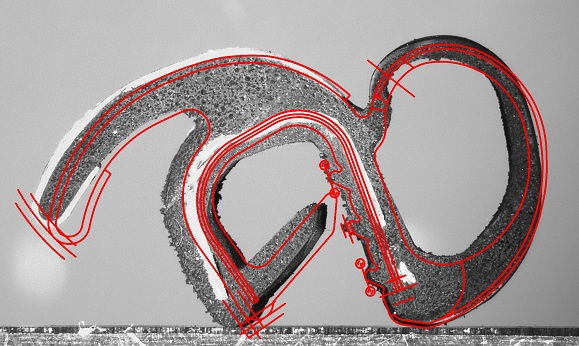 Automatically compare automotive parts against their CAD data without requiring templates, overlays, or Mylars. VisionGauge®'s proprietary, patented CAD Auto-Align™ and CAD Auto-Pass/Fail™ tools accurately and automatically match the CAD file to the part along datums or using an overall 'best fit'. A PASS/FAIL result is then determined based on the criteria of the inspection for that part, preventing variation from operator to operator.
The VisionGauge® Digital Optical Comparator is adaptable and supports both uniform and variable tolerances. You can apply tighter tolerances along critical segments and loosen tolerances in other areas. Our software's automated Feature-Based Pattern Matching and Registration tools facilitate solving applications on parts either with or without fixtures. Additionally, unique part geometry is not an obstacle with VisionGauge®'s advanced inspection toolset.
VisionGauge® Digital Optical Comparators can automate measurements on parts and report deviations from nominal positions directly on the image of the part – identifying areas that are out-of-tolerance with ease. These measurements, along with images and statistics, are collected in VisionGauge®'s flexible Data Groups where they can be saved or exchanged with other programs for complete documentation of the inspection. A wide variety of automated reporting options are available to meet your requirements.
VisionGauge® Digital Optical Comparators are well-known for their power and ease of use: Entire inspection operations can be initiated and fully documented with as little interaction as an operator scanning a barcode. The software user interface is intuitive, and VisionGauge®'s toolboxes make it simple to manage different automated programs and settings for different parts.
Compared to traditional inspection methods, VisionGauge® Digital Optical Comparators provide faster, more reliable results for increased throughput. Customizable options for illumination, magnification, workholdings, and many more are available to meet your specific inspection process criteria. Our systems are designed to be robust and highly-accurate, delivering repeatable and operator-independent results – even directly on the shop floor.
The system can readily handle part distortion, part rotation, material inconsistencies, and all difficulties experienced when inspecting and measuring flexible automotive seals and trim.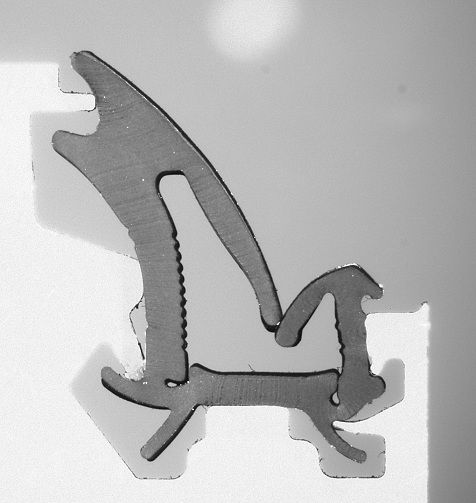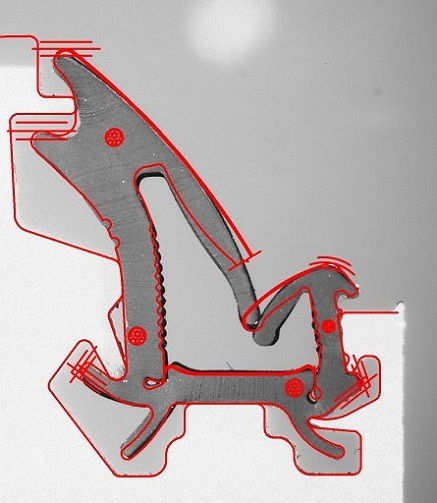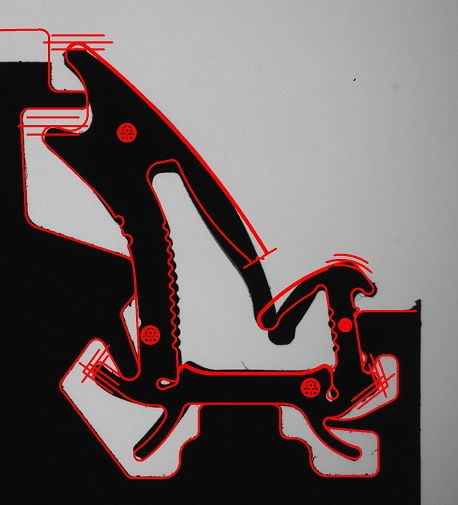 VisionGauge® Digital Optical Comparators produce crisp and clear ultra-high-resolution images. All of the part's fine details are extremely visible!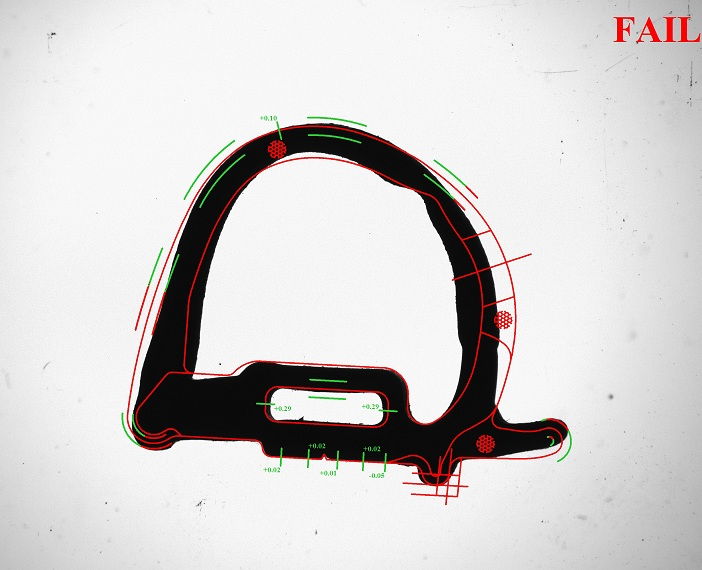 Automatically compare a part to its CAD data and get repeatable, highly-accurate PASS/FAIL result without operator subjectivity.
A .pdf version of this VisionGauge® Digital Optical Comparator Application Note is available to download. Also, learn more about other applications our systems are regularly being used to solve.
Find out why the VisionGauge® Digital Optical Comparator is the new standard for inspecting flexible extruded seals and trim in the automotive industry. Contact us with more information about your application and to arrange a demo of our systems.