Broached Slots and Turbine Disk Inspection and Measurement
The Perfect Solution For Turbine Disk Inspection and Broached Slots
There are many reasons why the VisionGauge® Digital Optical Comparator is widely used by manufacturers in the aerospace and power generation industries for the inspection of turbine disks:
Automatically compare turbine disk fir trees directly against their CAD data (no more overlays!).
With its proprietary CAD Auto-Align™ and CAD Auto-Pass/Fail™ tools (Patents Pending), the system can inspect turbine disks completely automatically!
Demonstrated accuracy down to +/-0.0001" in real-world applications, directly on the shop floor!
The system supports both uniform and variable tolerances. You can apply tighter tolerances on pressure faces and looser tolerances elsewhere. Tolerances can be made to vary gradually between different zones.
Also ideal for the inspection of blisks, EDM slots, and other aerospace engine components.
Eliminate operator subjectivity!
Much faster than traditional approaches.
Automatically collect measurements, statistics, images, and other data for complete documentation.
The system is not limited to the camera's field-of-view; It can compare a part to its CAD data across the entire stage travel. So even large parts can be checked at high magnification.
With its extended optical depth-of-field and Auto-Focus tool, the system is perfectly suited to deal with the challenges of broached slots and turbine disk inspection and measurement.
Automatically measure and display deviations from nominal and quickly identify out-of-tolerance areas.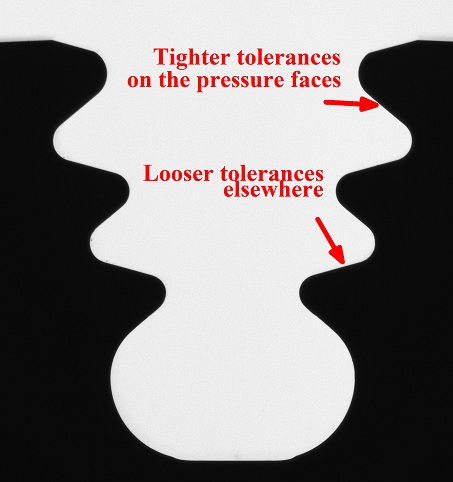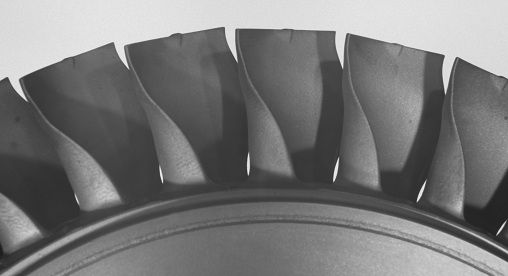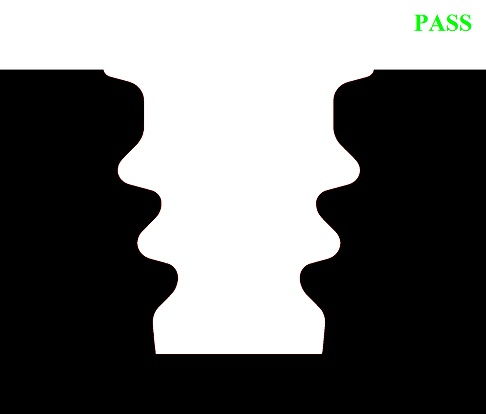 Download a .pdf version of this VisionGauge® Digital Optical Comparator Application note here.
Machine Vision Products Application Bulletins: