Industrial Gas Turbine (IGT) Bucket Inspection
High-Accuracy Inspection and Measurement of Industrial Gas Turbine (IGT) Buckets
Industrial Gas Turbine buckets, blades, and nozzles encounter high temperatures and extreme force. Modern-designed gas turbine blades and turbine buckets operate under extreme industrial stresses, and the ever-increasing performance requirements of land-based gas turbines requires that they be manufactured to meet tighter and tighter requirements. Blades and buckets represent some of the most critical parts in power generation systems and their fir tree dovetail root form is where some of the tightest-tolerance requirements are found.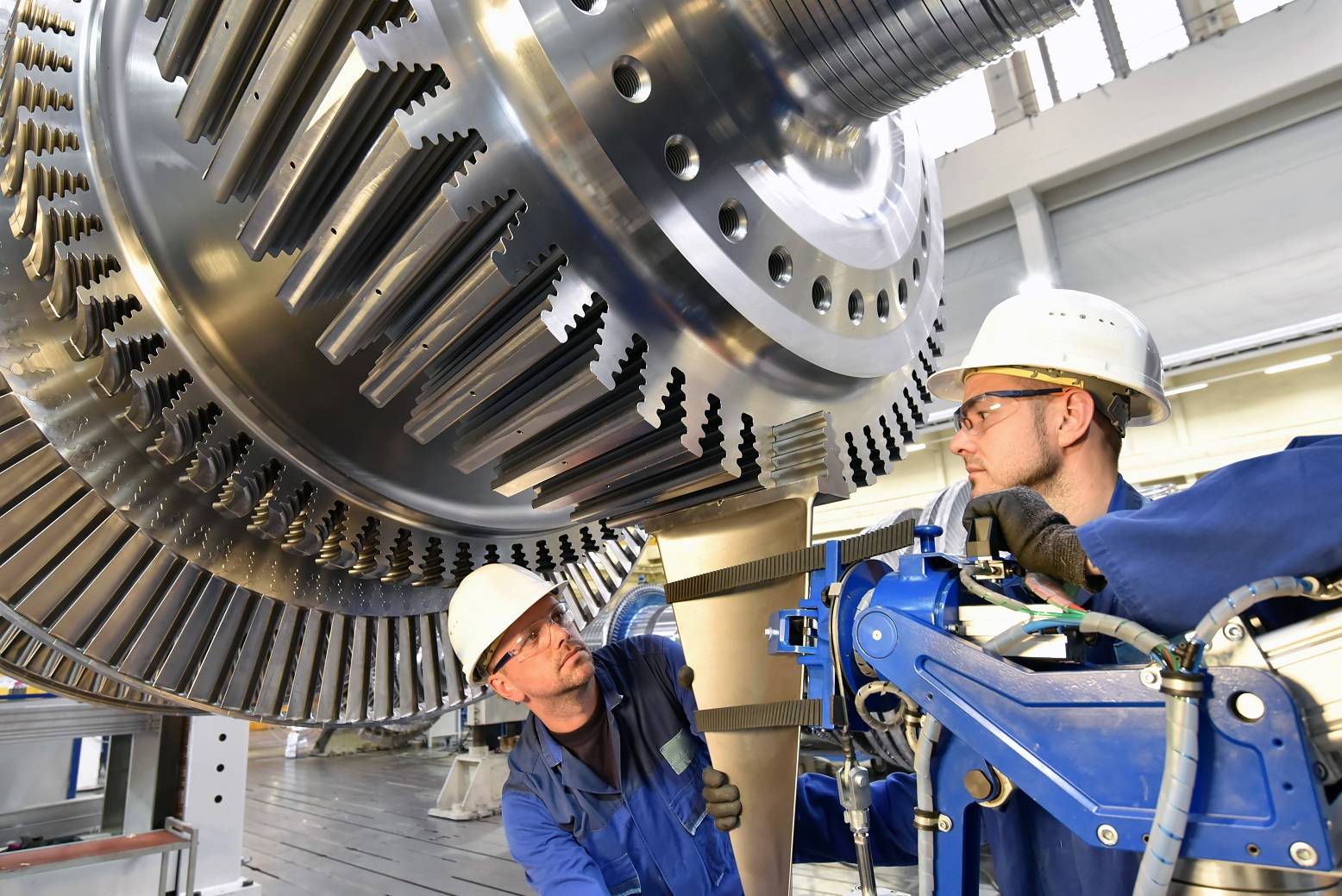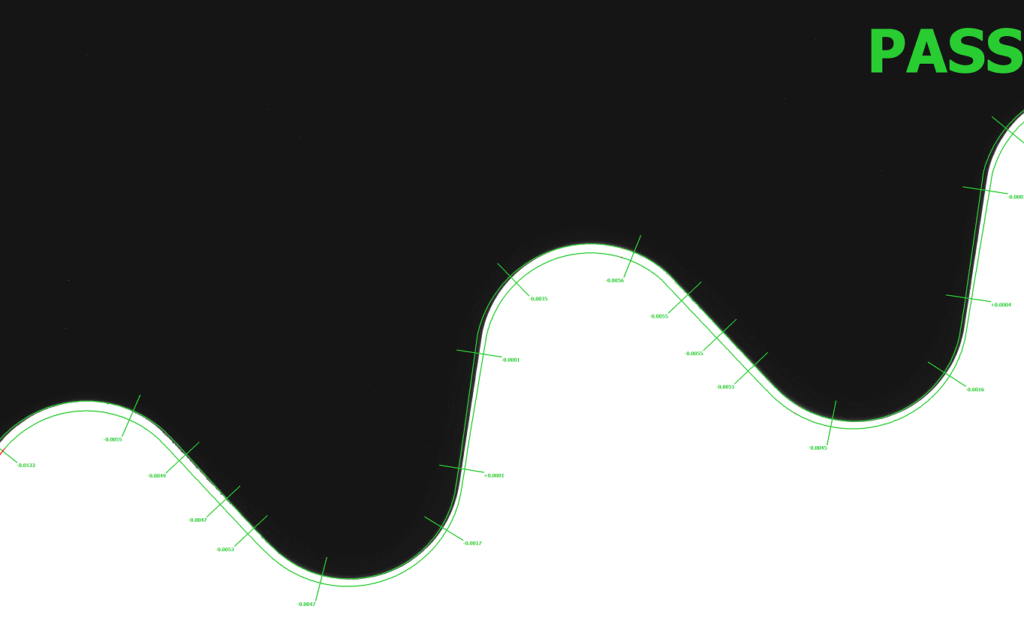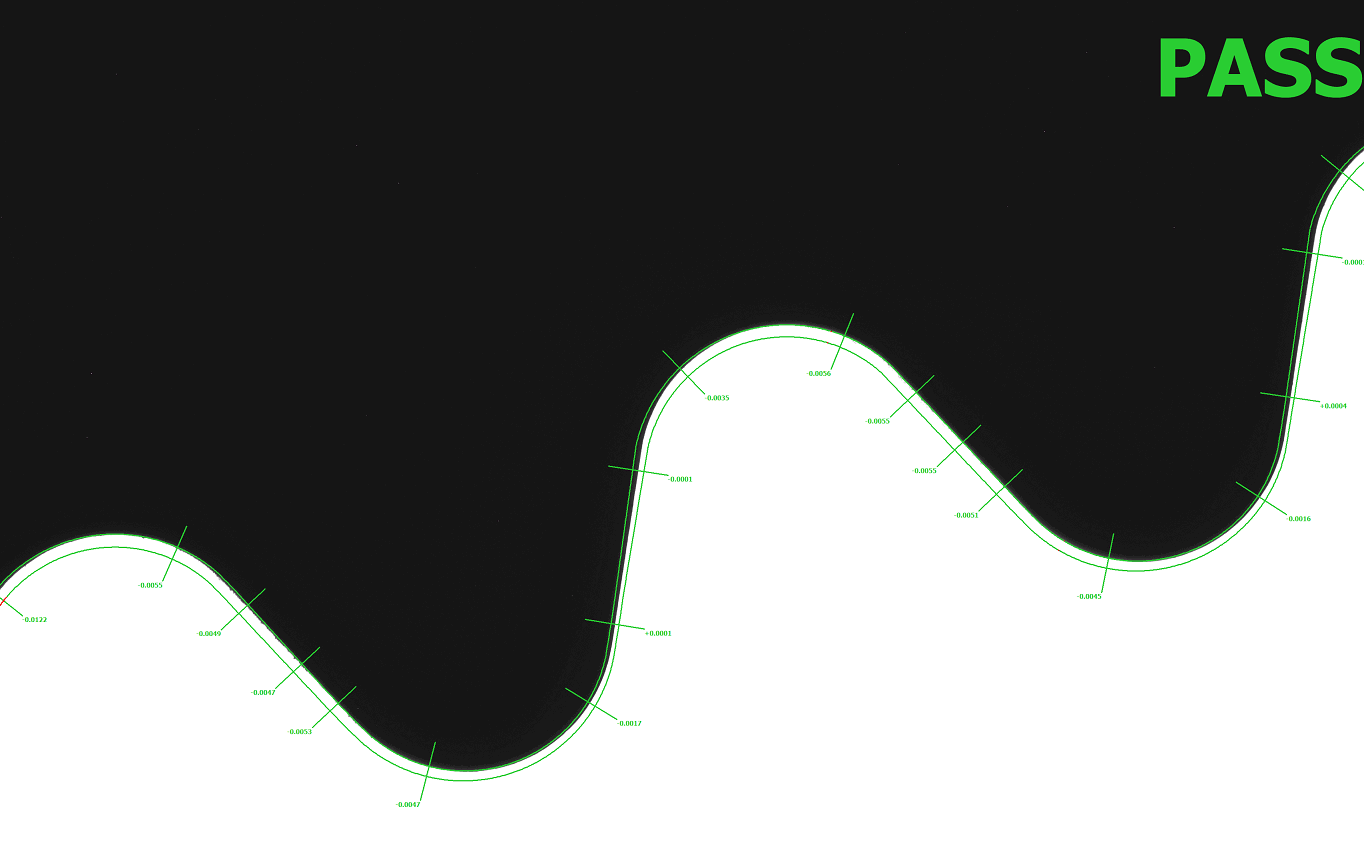 VisionGauge® systems - with their patented CAD Auto-Align™ and CAD Auto-Pass/Fail™ tools - are the perfect solution to check the bucket's root form profile as well as the profile's location relative to the part's datum set.
VisionGauge® is extremely fast, produces very high-accuracy operator-independent results, and can automatically produce complete inspection reports.
The Super-Extended Travel Configuration of the 500 Series VisionGauge® Digital Optical Comparator accommodates up to 60" of travel and supports heavy loads up to 300 pounds. These systems are very robust and ready to operate directly on the shop floor.
VisionGauge®'s patented inspection technology quickly and accurately computes and displays the deviation from nominal at a part's control sections and compares the results to bi-directional tolerances. The result of each comparison can be collected in a report and an overall Pass/Fail or Go/No-Go result can be output for each part. You can check parts against their CAD data across the entire range of travel, beyond the optical field-of-view - completely automatically.
Contact us for more information about how our VisionGauge® Digital Optical Comparators can meet and surpass even the strictest of your Industrial Gas Turbine application requirements, including IGT bucket inspection and measurement.
Learn about other applications regularly being solved with VisionGauge® Digital Optical Comparators, including additional applications in the Power and Energy / Industrial Gas Turbine market.
Machine Vision Products Application Bulletins: