Packaging Inspection Systems and Packaging Industry Applications
Packaging Verification and Packaging Inspection Systems

In the product manufacturing and packaging industry, quality assurance is a major factor to be considered. Our VisionGauge® Online machine vision systems are capable of automatically verifying many aspects of a product/presentation, from the presence or absence of an object to label placement on a bottle. Our packaging verification systems can make your QA inspection process a much simpler one.
Our powerful and easy-to-use VisionGauge® Online machine vision software can be easily programmed to perform the inspection without human supervision. Whether you want the system to be installed on the production line or on an inspection stage, our visual inspection systems are highly adaptable and can work for you.
Our VisionGauge® Online software contains a complete set of machine vision and automation tools, including:
Optical character recognition (OCR)
Counting and Sizing tools (Blob Analysis)
Barcode reading capabilities
Presence / Absence detection
Error or flaw detection
Color verification
and many others...
This means that you can use out Feature-Based Pattern Recognition feature to check the type and position of a label (Label Verification), automatically measure the size of a package, read and record data of a barcode, check that all packaged contents are present, and create reports or send a signal based on your results. There are many ways in which our machine vision systems and software can adapt to your needs.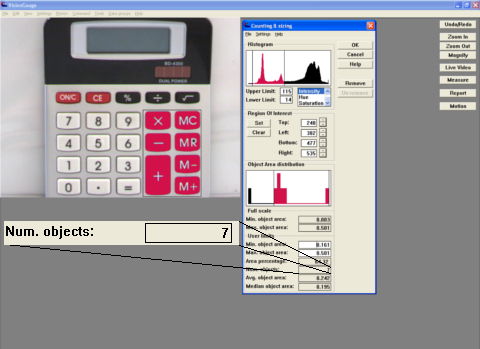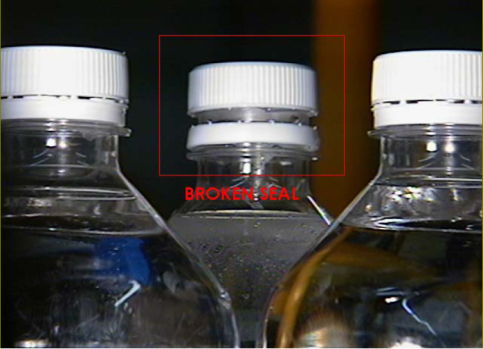 For example, the above image demonstrates how VisionGauge® OnLine counts the buttons on a calculator prior to packaging; if one button was missing, or it was of a different color, our software would be able to detect the discrepancies and react according to how the user programs the system. The next image shows how the software can detect broken seals on bottles. On detecting a broken seal, VisionGauge® OnLine is capable of sending a signal to stop the production line or can simply record the number of broken seals found.
In another example application, VISIONx supplied a very high resolution, stage based, color imaging system to a company in the pharmaceutical industry to carry out various types of high resolution inspection and measurements.  The system is being used to inspect the seals on bottles. The system has an 8" X 8" travel and is capable of imaging large components. With its 3000 X 2208 pixel resolution, the system is able to finely resolve even very small defects.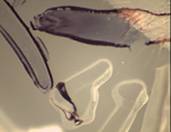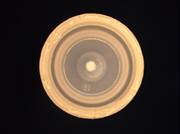 Whether you need an optical verification station or need us to integrate a system into your production line we can customize our packaging inspection systems for your application.
Machine Vision Products Application Bulletins: