Single or Multi-mag Optical Configurations VisionGauge® Digital Optical Comparators
VisionGauge® Digital Optical Comparators are available in industry standard 5X, 10X, 20X, 50X and 100X optical configurations, in either single or multi-mag configurations.
Multi-mag configurations still have a single front objective lens, but "under the hood" there is a 3-lens encoded motorized rotary turret. The movement of the 3-lens turret is completely controlled through the simple and intuitive VisionGauge® software interface. Simply press on a button to change the optical magnification. Also, the scaling of the CAD data and all of the optical calibration coefficients are automatically adjusted accordingly!
This innovative high-quality multi-mag system produces the same outstanding image quality as the single-mag configurations, including:
very high resolution
very sharp sharp edge profiles
very strong contrast (i.e. no problems with ambient illumination)
outstanding image clarity
long working distance
extended depth-of-field
An EDM part viewed at 10x, 20x, and 50x magnifications: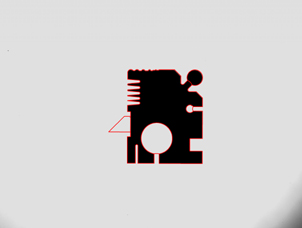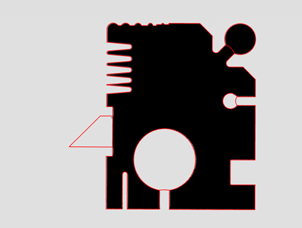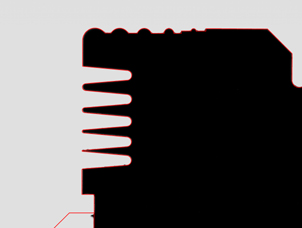 It's also worth mentioning that the magnifications, when changing back-and-forth between objectives, are extremely repeatable. The measurement accuracy is, for all intents and purposes, the same as that of single-mag systems.
Finally, note that the various lenses in multi-mag units yield parcentric and parfocal results.
An Automotive Fastener viewed at 10x, 20x, and 50x magnifications on the VisionGauge® Digital Optical Comparator: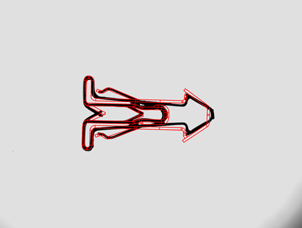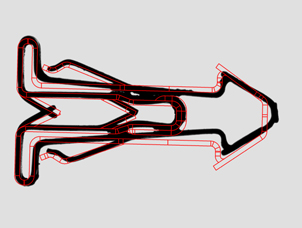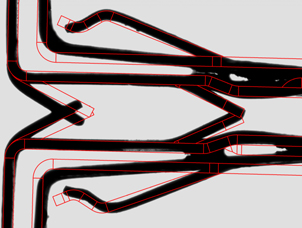 Many other optical configurations are also available. We can configure a system to meet your specific requirements!
Please contact us for more information including a detailed spec sheet, a "Frequently Asked Questions" document, pricing, etc...
VisionGauge® Digital Optical Comparators Single or Multi-mag Optical Configurations
Machine Vision Products Application Bulletins: