The VisionGauge® OnLine software drives the VisionGauge® Digital Optical Comparator. This powerful machine vision software for automated inspection, verification, and data collection includes state-of-the-art vision tools for defect detection, pattern matching, automated measurement, optical character recognition, blob analysis, and much more. VisionGauge® OnLine features exclusive tools for use with our VisionGauge® Digital Optical Comparators, many of which are listed below.
The VisionGauge® Digital Optical Comparator's ground-breaking CAD Auto-Align™ tool automatically aligns the CAD data to the part, drastically reducing inspection times and obtaining increased accuracy.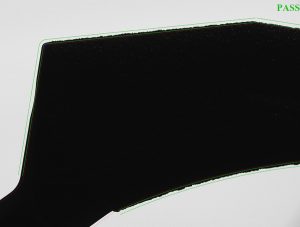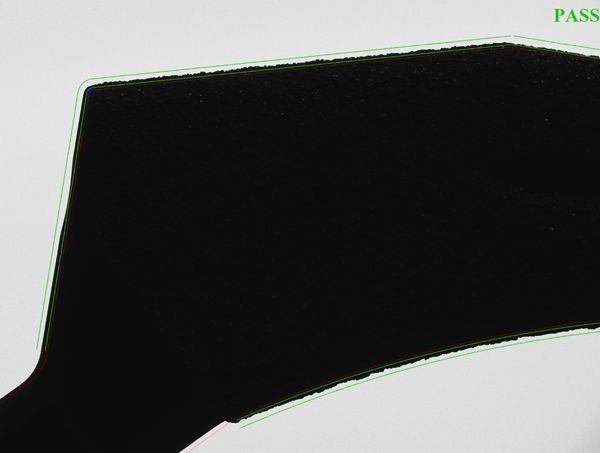 The VisionGauge® Digital Optical Comparator's patented CAD Auto Pass/Fail™ tool accurately computes and displays, in real time, a part's deviation from nominal, to automatically determine with a Pass/Fail result if a part is within tolerance.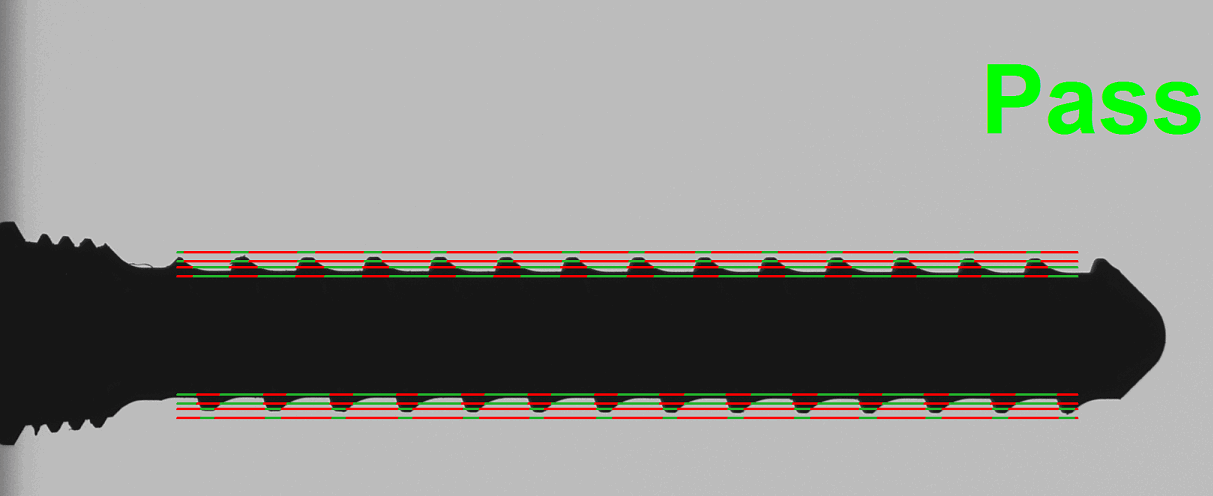 VisionGauge®'s powerful and innovative new Patent Pending "Tooth Checker™" tool automatically locates, to very high accuracy, the crests and / or roots of  a part's teeth or threads and determines if they are within their tolerance band.

Easily define features with datums, then automatically determine if the Actual occurrence of a feature falls within the Nominal's allowable tolerance zone with VisionGauge® OnLine's True Position measurement tool (Position Tolerance).