VisionGauge® Digital Optical Comparator Manufacturer
The latest technological advancements have made quality control simpler and faster than ever before. As your vision inspection system manufacturer, VISIONx, Inc. will work to improve inspection and measurement accuracy for your products.
Our VisionGauge® Digital Optical Comparators employ image analysis and patented, automated technology, so you can maximize inspection performance and maintain a competitive edge in your industry.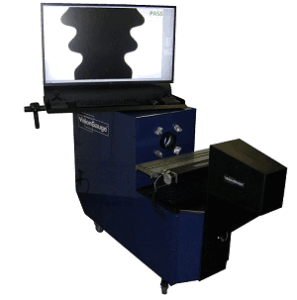 At VISIONx, our goal is to make sure your parts meet quality standards. We develop systems, software, and equipment for automated imaging, visual inspection, defect detection, and high-accuracy measurement. When it comes to quality control in the medical, pharmaceutical, energy, automotive, aerospace, and packaging industries, we deliver a high-quality solution that complies with industry regulations. These markets are just a few of the many we serve with our equipment and software.
We have experience working with businesses of all sizes. Regardless of your professional demands and number of employees, we'll deliver a solution that's both effective and easy to use. You can trust us to keep your inspections up to standard with both manual and automated solutions.
In addition, we continuously enhance our products, so that they may offer our customers ever-increasing benefits: better accuracy, less operator-dependent error, higher level of automation, shorter cycle time, and the ability to successfully solve new applications.
Our VisionGauge® Digital Optical Comparators
Thanks to a reliance on digital technology and automation, our solutions are more accurate than traditional optical comparators. Our VisionGauge® Digital Optical Comparators make it easy for you to directly compare your manufactured parts to their CAD data without operator error. The process is fully automatic, saving both time and money.
Our VisionGauge® Digital Optical Comparators offer a more efficient user experience and take up little space in a facility. We also have experience customizing systems for customers who need to meet certain specifications. View our product pages to find out what options we have available.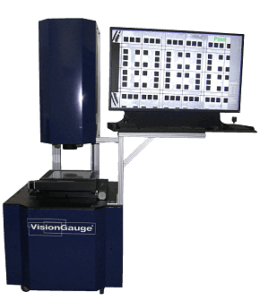 Our Vision/Optical Measuring Systems
Our optical measuring systems provide an efficient metrology solution that will help you gauge the quality of parts using cutting-edge imaging technology. Our measuring equipment is convenient and intuitive, and it allows users to measure a variety of products and parts.
VisionGauge® inspection and measuring systems can help you verify your parts and detect inconsistencies and defects with characters, patterns, edges, and more. They can be fully automated and are compatible with our high-performance VisionGauge® machine vision software. Learn more about our comparator inspection equipment and vision measurement systems.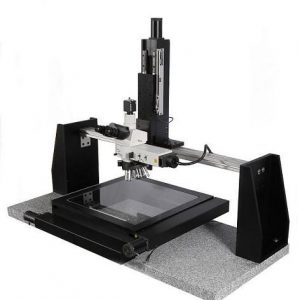 These systems are designed to improve inspection performance and increase your output of high-quality parts. For more information about our metrology and optical products, visit our optical measuring systems page.
Our Automation Capabilities
VisionGauge® systems offer accurate hands-off operation and easy interfacing with external machinery and equipment, if required. We designed our systems to provide extensive communication through a wide range of protocols that support two-way handshaking — such as TCP/IP over Ethernet and digital I/Os.
You can record all of your quality control automation thanks to our robust data collection, reporting, and exchanging. Our quality automation insights offer detailed visibility into your production line to help you improve operations and make more informed decisions.
Versatility is one of our strengths, and we make sure you can incorporate the high-accuracy measurements of VisionGauge® with fully-automated production. You can even drop our systems into an automated cell for sophisticated measurements and inspections. You'll get the quality assurance you need while minimizing labor requirements and complexity. VisionGauge® inspection automation delivers these benefits for ongoing operations and implementation, allowing you to stay flexible and efficient.
Our Machine Vision Software
We deliver more than most machine vision system companies, setting the standard for technology in our industry. You can use our VisionGauge® OnLine software to collect, store, and analyze data based on images of your parts. These software solutions come with a variety of features and tools to help you efficiently automate your measurements and inspections.
VisionGauge® is an operator-oriented option that collects and reports measurement data for product testing applications, while VisionGauge® OnLine can be used to automate both in-line and off-line applications. You can visit our machine vision software product page to learn more about the features and benefits our platforms offer.
Are you interested in streamlining your inspection process with VisionGauge® Digital Optical Comparators and optical measuring systems? As your vision inspection system manufacturer, we're available to provide support at any time, so browse our selection of products or contact us online today.